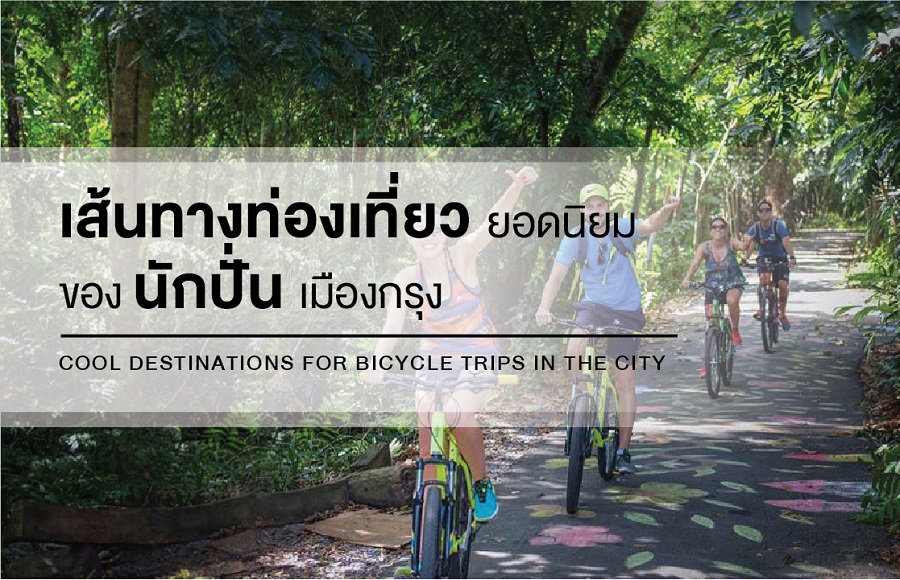 Riding a bicycle is a great exercise and a cool recreation activity that will give you good health and a good relaxation for your mind. Bike tour in Bangkok is one of the best ways to experience the charm of Bangkok. With its many contrasts and friendly local people, Bangkok makes a perfect place for an enjoyable bike tour.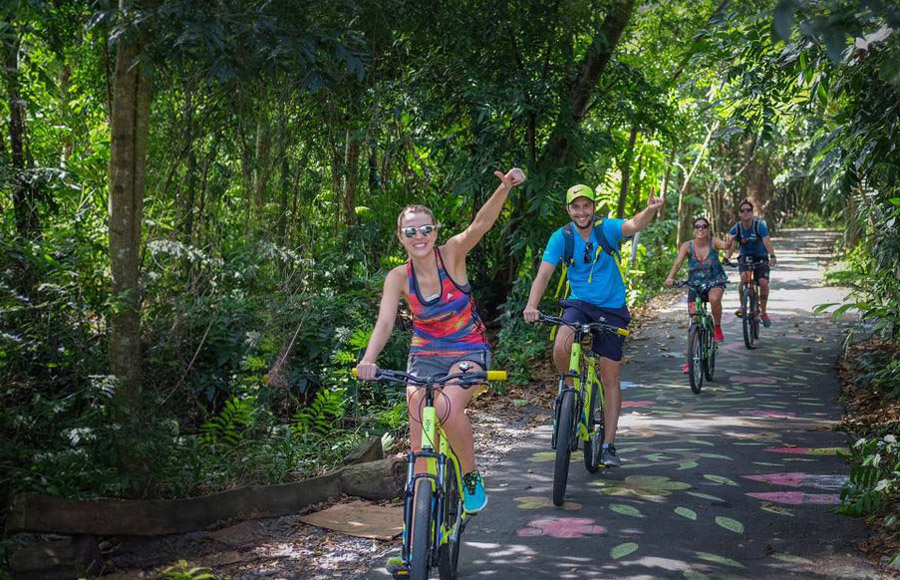 Bangkok Bang Krajao Peninsula Green Route
The famous green bike route to explore green oasis, twisted water canals, traditional local life, markets and a lovely peninsula named, Bang Krajao – Also known as "The Lung of Bangkok". This charming green route starts with some easy and relaxed biking through the city and go to the nearby Benjakiti Park, where we follow the trails that bring us comfortably around the beautiful green esplanade and visit the local market in Khlongtoey, the biggest fresh market in Bangkok. The cyclists will be boarded from Klongtoey pier to make the river crossing the Chaya Praya River, over to green side of Bangkok, Bang Krajao.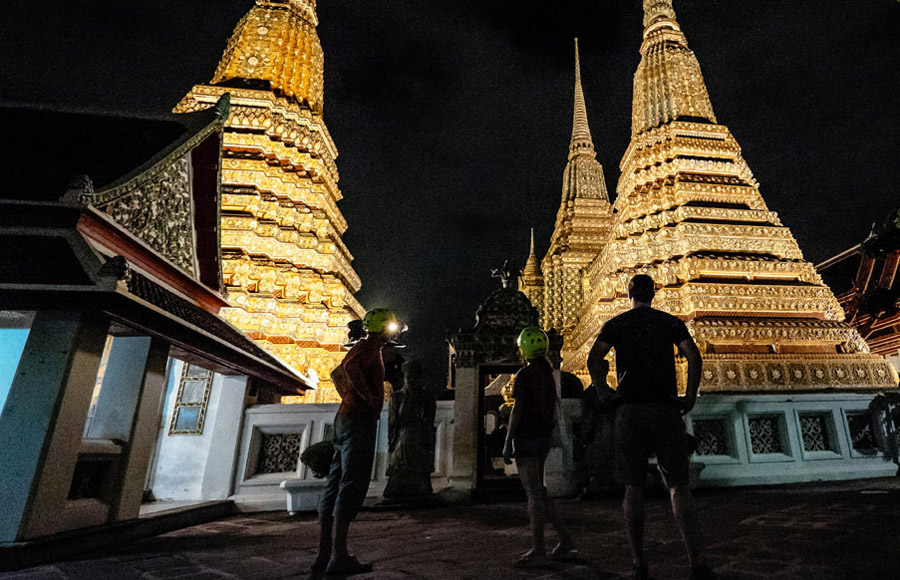 Historical Downtown Night Route
Night bike tour is a perfect chance to try something different from the standard day tours. When evening falls, Bangkok´s other side of life begins with all its different colors and textures. On this route, the cyclists will get to visit and enjoy historical landmarks view in the old downtown at night. More attractions on this route are China Town and the spectacular Flower Market.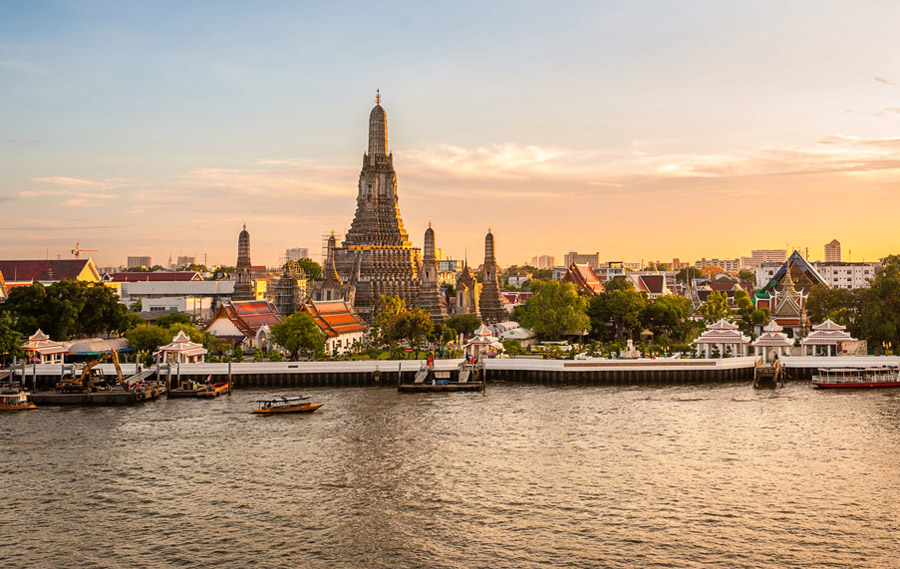 Riverside History Route
Get to know Bangkok's history and hidden treasures along the Chaya Praya River. This eye-opening trip takes you through the capital's past, showing you hidden places, colonial houses, mosques, churches and temples that you cannot find in ordinary guidebook.


Floating Market, Boat & Bike Route
Only on weekends you can experience this great bike tour, highlighted by a visit to the colorful Taling Chan Floating Market. Before reaching Taling Chan, cyclists will pedal through some very interesting local parts of Bangkok, especially alongside the waterways and canal to see the local families enjoying their weekend. Enjoy exotic lunch from the floating market, where the boat venders serve local food.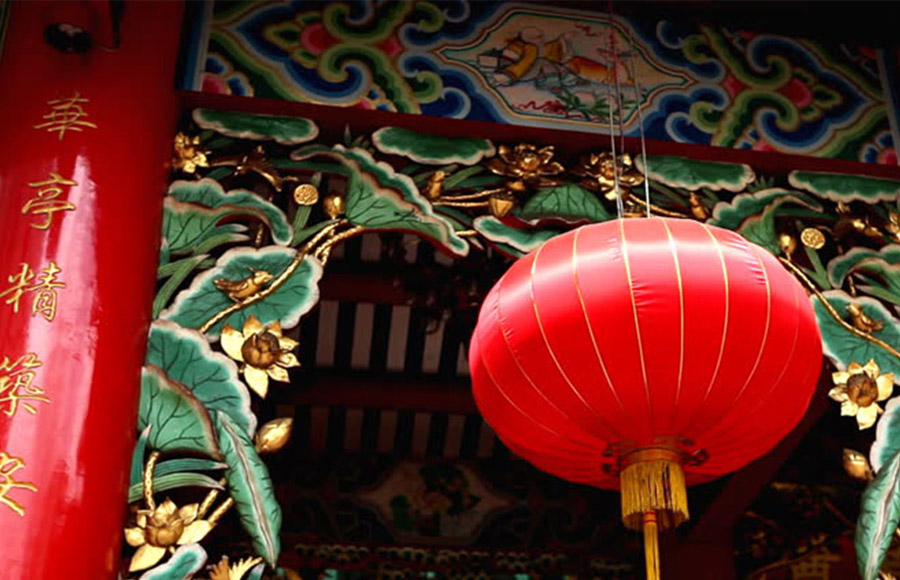 Chinatown and Thonburi Route
This exotic trip takes you to China Town, where there is plenty of vibrant life and trade going on. Cyclists will see the many colorful shops and vendors in the Chinese Community, selling everything from duck noodle soups, toy dolls, to used car engine parts. This is a place full of contrasts and time has stood still for ages. You can also make a visit to the biggest Flower Market in Thailand fo truly amazing experience. Further along this trip you can go biking on the Bangkok Memorial Bridge, crossing the Chaya Phraya River over to the Thonburi side to experience the local communities and more traditional life.
If you are thinking of a fun bike trip in the city with friends or family for the weekends and need some good advices, you can contact: 'Bangkok Bike Adventure', the friendly bike tour expert team who will assist you for the best biking experience.
'Bangkok Bike Adventure'
- Tel : +66 859186324
- E-mail : contact@bangkokbikeadventure.com
- Website : www.Bangkokbikeadventure.com
------------------------------------------
ชมข้อมูลบ้านเดี่ยว ทาวน์โฮม โฮมออฟฟิศ คอนโดมิเนียม เพิ่มเติมได้ที่
Website : www.realasset.co.th
Facebook : www.facebook.com/RealAssetDevelopment
Instagram : www.instagram.com/realasset.development/
LINE@ : @realasset
Call Center : 1232