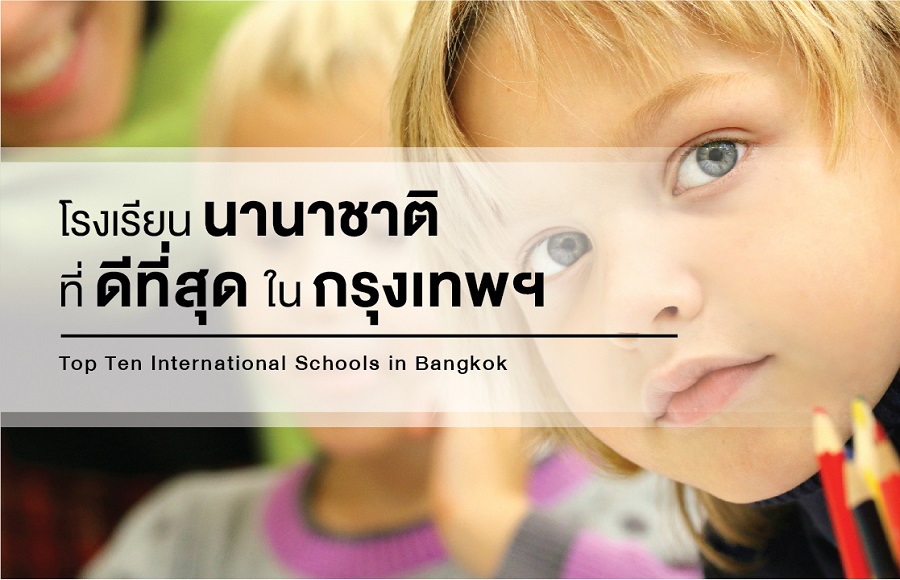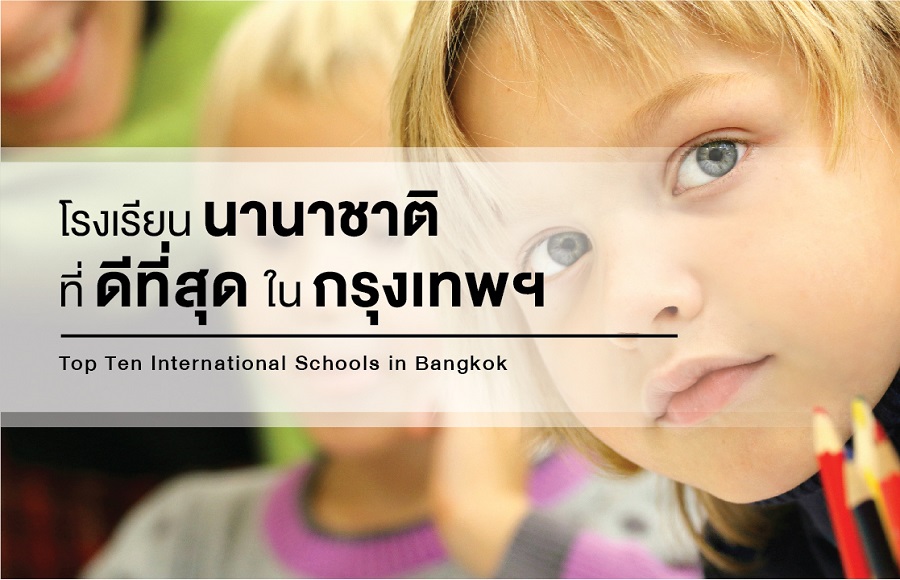 One of the prime benefits of living in Bangkok is good education opportunity for your kids since international schools in Bangkok and all Thailand rank on top of the list in terms of quality and child-centered education. Although educational quality in this area comes with a price tag but we all know that good education is always a smart investment for a brighter future. Check out the list of top ten international schools in Bangkok to find best selection for your kids!!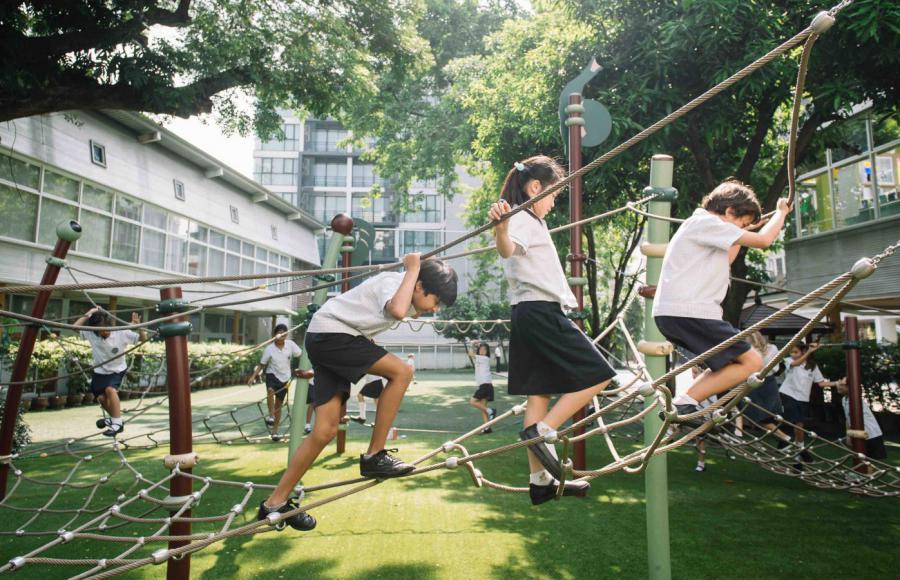 1. Bangkok Prep - Bangkok Prep is very pleased to welcome new families, who are interested in their child joining our school, to come and have a personalised guided tour of our state of the art campuses.
77 Sukhumvit 77, Vadhana, Bangkok 10110 Thailand
Tel : +66 (2) 700 5858
http://https://bkkprep.ac.th/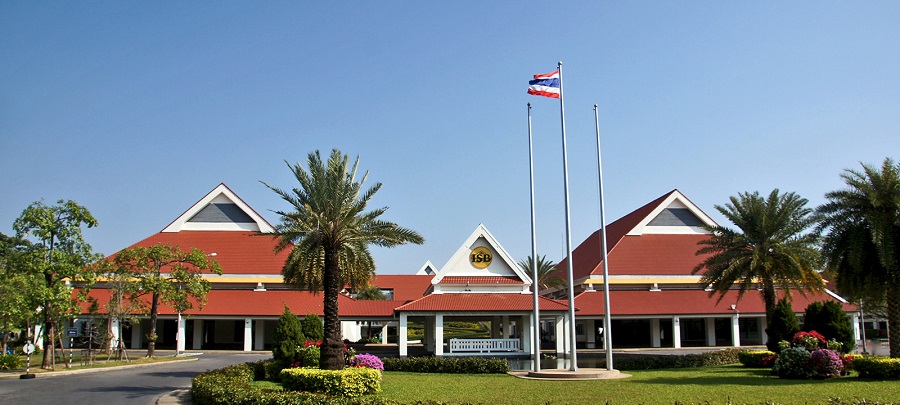 2. International School Bangkok (ISB) - Widely recognized as one of the premier international schools in the world, International School Bangkok (ISB) has been providing quality education since 1951 to expatriates representing more than 60 countries.
39/7 Soi Nichada Thani,Samakee Road, Pakkret,Nonthaburi 11120 Thailand
Tel : +66 (0) 2963 5800
http://www.isb.ac.th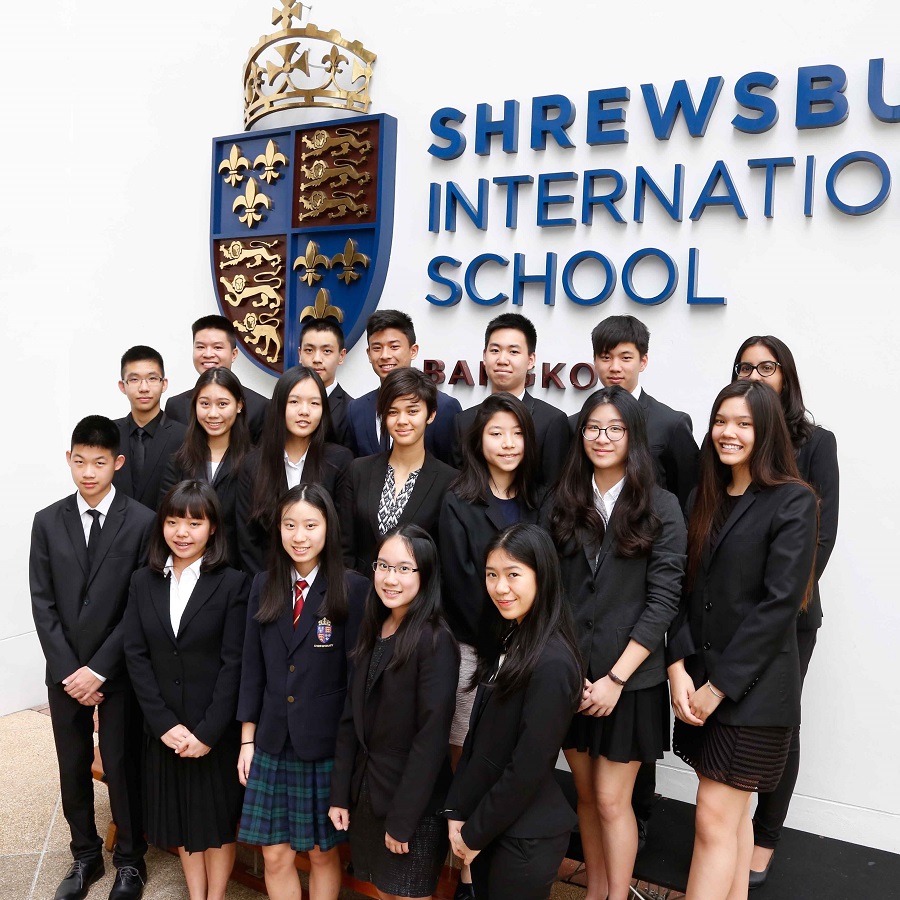 3. Shrewsbury International School Bangkok - Shrewsbury International School offers an inspirational English language education for carefully selected students, caring for them in an organisation committed to continuous improvement, and providing outstanding opportunities both in and out of the classroom.
1922 Charoen Krung Road, Wat Praya Krai, Bang Kholame, Bangkok, 10120, Thailand
Tel : 02 675 1888 (within Thailand)
http://www.shrewsbury.ac.th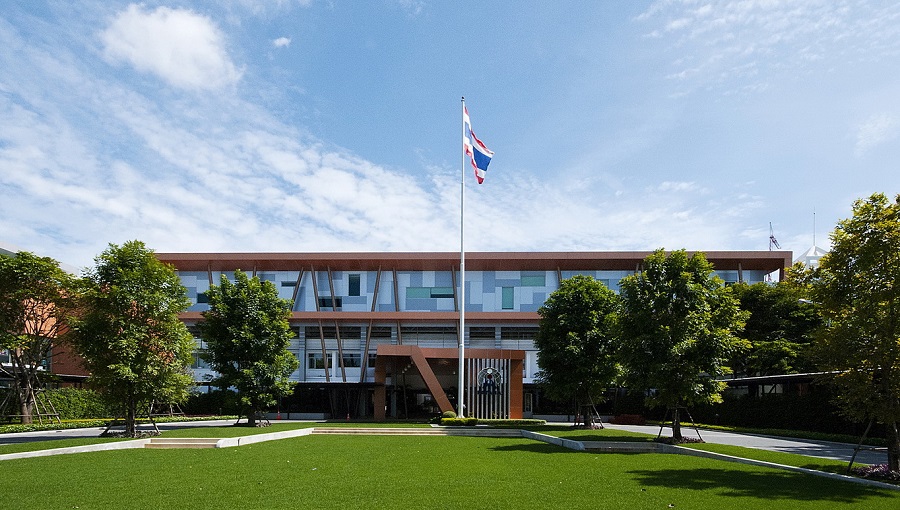 4. Bangkok Patana School - Thailand's first and largest British international school for students from 2 to 18 years. Under the stewardship of committed parents and dedicated staff members, their not-for-profit school has remained at the forefront of education in Thailand and is today one of the most respected educational establishments in South East Asia.
643 La Salle Road (Sukhumvit 105), Bangna, Bangkok 10260, Thailand
Tel : +66 (0) 2785 2200
https://www.patana.ac.th/


5. NIST International School - NIST is the very first full International Baccalaureate (IB) World School in Thailand, offering all three IB programmes by 1999.
36 Sukhumvit Soi 15, Klongtoey-nua, Wattana, Bangkok 10110 Thailand
Tel : +66 (0) 2017 5888
https://www.nist.ac.th/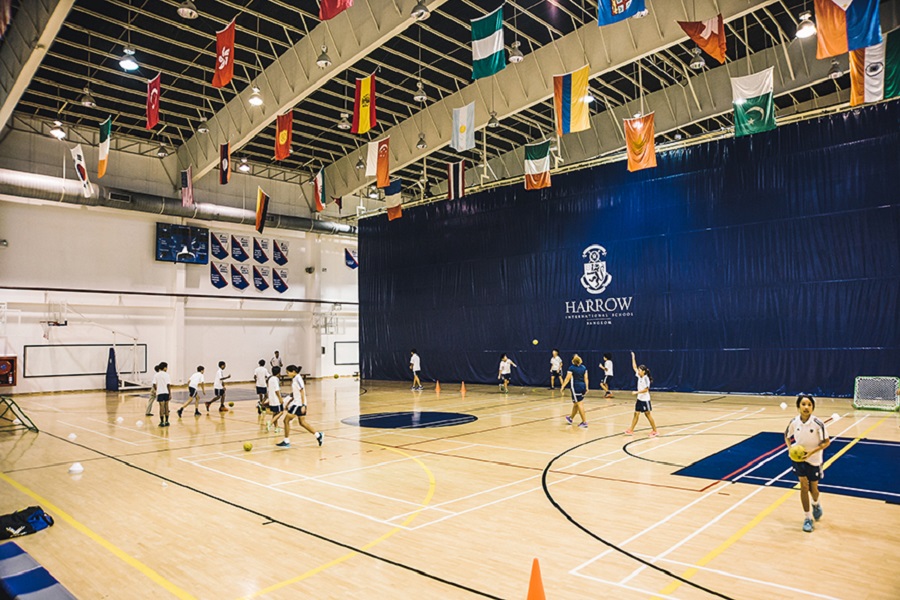 6. Harrow International School Bangkok - At Harrow Bangkok, students are challenged to achieve the highest academic standards appropriate to their potential. The curriculum is broad and balanced and ensures that children have the skills and knowledge to develop as young learners seeking identity, belonging and purpose.
45 Soi Kosumruamchai 14, Kosumruamchai Rd.,Sikun, Don Muang, Bangkok, 10210 Thailand
Tel : +66 (0) 2503 7222
http://www.harrowschool.ac.th

7. KIS International School Bangkok - The KIS community aims to inspire students and other community members to challenge themselves to become better people, who in turn become inspiring individuals who help make the world become a better place.
999/123-124 Kesinee Ville, Pracha-Uthit Road (Soi 21), Samsen Nok, Huai Khwang, Bangkok 10310
Tel : 02 274 3444
http://kis.ac.th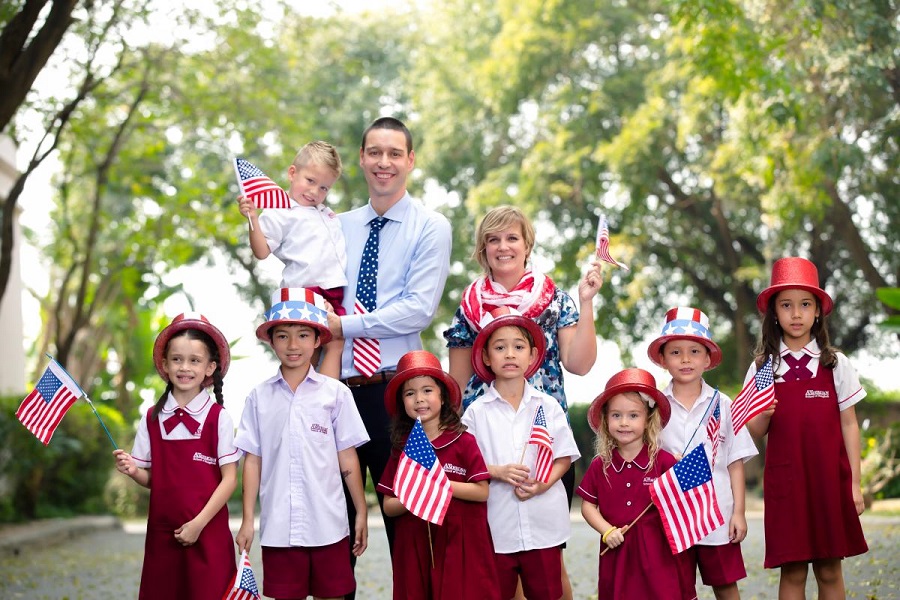 8. The American School of Bangkok (ASB) - The American School of Bangkok (ASB) is a private Pre - Kindergarten to Grade 12 school offering an exceptional education based on an American curriculum with an international perspective.
15 Sukhumvit 49-7 Sukhumvit Rd, Klongtan Nua, Wattana, Bangkok., 10110
Tel : 02 620 8600
https://www.asb.ac.th/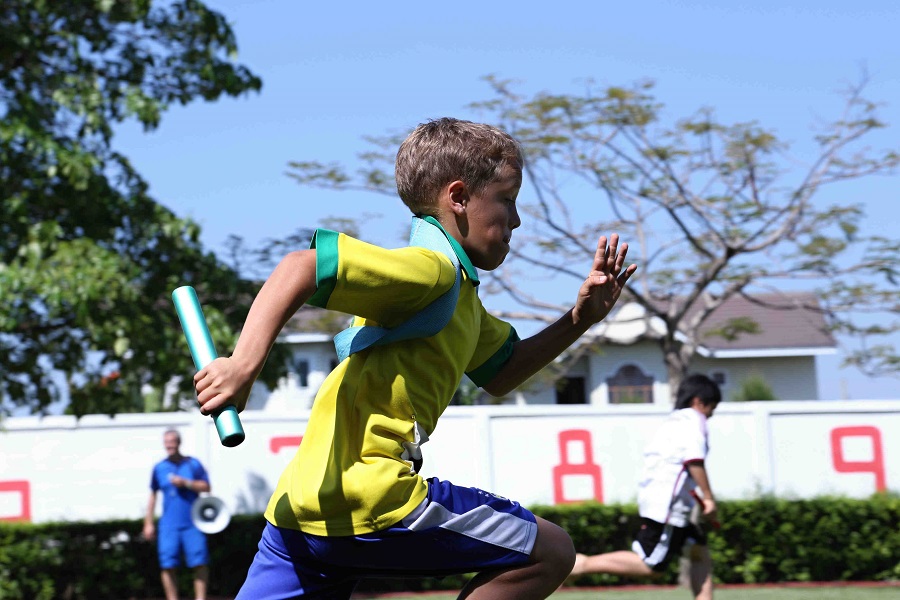 9. RIS Swiss Section - Deutschsprachige Schule Bangkok - The only international school in Bangkok with a Swiss/German curriculum, which is offered in two profiles with either English or German as the first classroom language.
6/1 Ramkamhaeng 184 Road, Minburi, Bangkok 10510
Tel : +66 (0) 2 5180 340
http://www.ris-swiss-section.org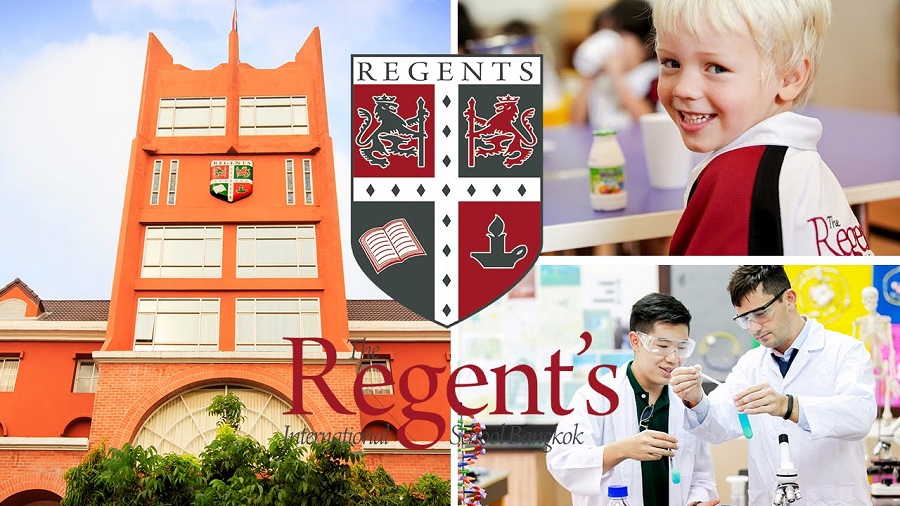 10. The Regent's International School Bangkok - Students at Regent's International School, Bangkok have an excellent reputation for their behaviour and attitudes in and out school. The school works closely with every individual to help them behave to the highest standards.
601/99 Pracha-Uthit Road Wangthonglang 10310
Tel : 02 957 5777
http://www.regents.ac.th/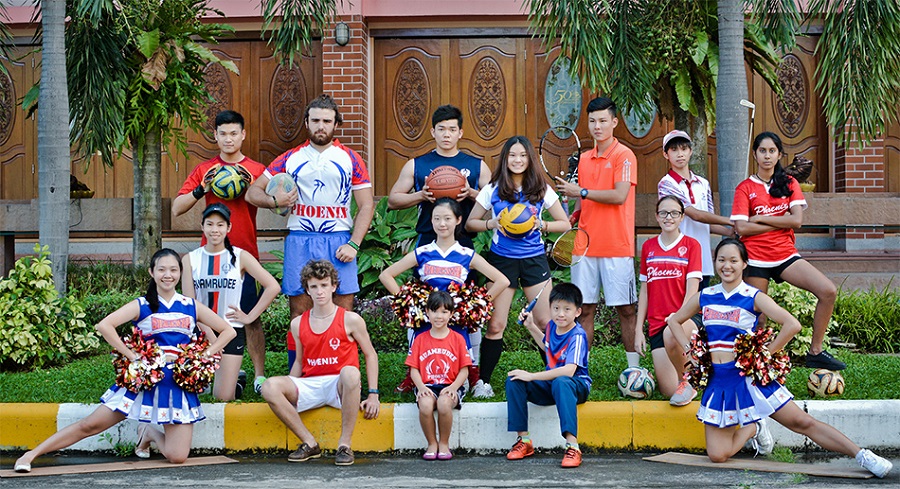 11. Ruamruedee International School - Their foundational focus on values, character education, and global citizenship, along with a challenging and stimulating academic environment, prepare our graduates for success in the 21st century with all of its accompanying technological, sociological and creative challenges.
6 Soi Ramkhamhaeng 184, Khwaeng Min Buri, Khet Min Buri, Bangkok 10510
Tel : 02 791 8900
http://www.rism.ac.th/
------------------------------------------
ชมข้อมูลบ้านเดี่ยว ทาวน์โฮม โฮมออฟฟิศ คอนโดมิเนียม เพิ่มเติมได้ที่
Website : www.realasset.co.th
Facebook : www.facebook.com/RealAssetDevelopment
Instagram : www.instagram.com/realasset.development/
LINE@ : @realasset